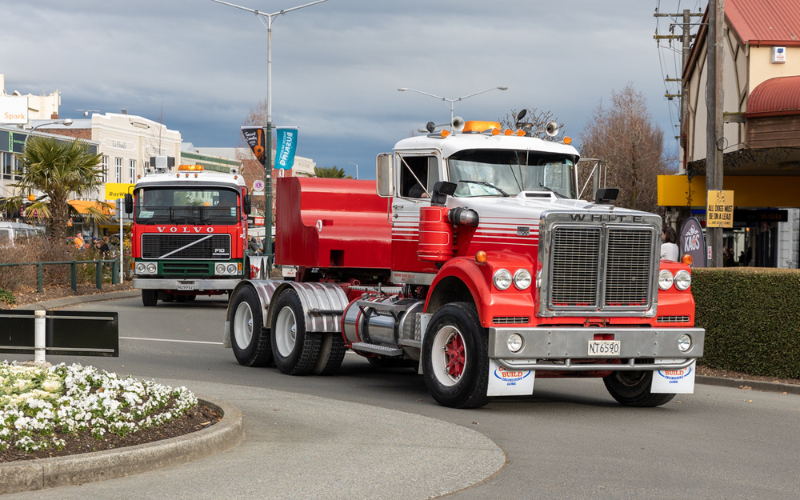 Gore Truck Show
Transport Repairs Yard, Falconer Road
Cost
Free for Spectators
$10 for Trucks
For over 20 years truck lovers have rumbled their way to the McDonough Contracting Gore Truck Show - and every year it gets bigger and better.
It's an impressive display of rigs big and small, with their gleaming paintwork and shiny bumpers. Last year close to 60 trucks took part, competing for the prized `best truck award' in a variety of categories and for the premier `King Rig' prize.
Popular with children and adults alike, you can get up close to the magnificently spruced-up trucks in the morning, and enjoy a BBQ, market stalls and entertainment from 9:00am.
Then head along to Main Street to embrace the energy and noise of the spectacular truck parade before winners are announced and prizes awarded.
Location
25 Falconer Rd
Gore 9772
New Zealand
View map